Sunday Gravy Supper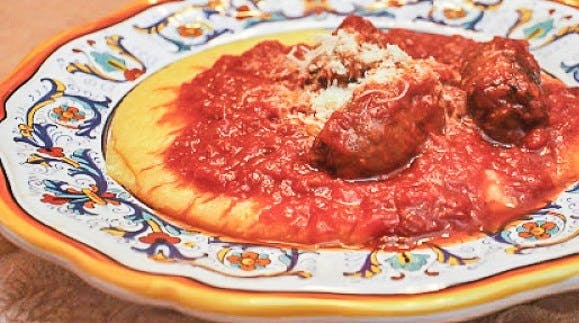 Cooking That Would Makes Nonna Proud!
Sundays at Grassona's are about sharing time together with a slowly simmering pot of sauce. Every Sunday morning we start by making meatballs, searing sausages, and roasting meats before gently braising them with tomatoes. By dinner time, lazy hours have transformed the sauce into pure comfort, ready to be ladled over steaming bowls of creamy polenta.
Served family style to share. Twenty five per person with salad for the table.